Staffordshire Ambassador Event
**Bookings for this event have now closed**
We have launched a series of Ambassador events to showcase exciting projects and success stories from businesses across Staffordshire. With a line-up of inspirational speakers, you'll hear about the latest developments and businesses that are shaping our great county.
Staffordshire has long been known for its creativity, with a rich heritage and an ability to adapt and evolve. In our October Staffordshire Ambassador Event, we'll be shining a spotlight on just a small selection of our current passionate organisations and individuals who innovate, design, create and make!
We'll be exploring:
The story of how a classic modern pottery brand was born and found its home in Staffordshire
How an award-winning, pioneering Staffordshire business is leading the way in sustainable packaging on a global level
The importance of art in bringing people together and instilling positive change in local communities
How a Staffordshire brewery has grown from humble beginnings to producing over 4 million pints a year
Presentations will be followed by a Q&A with all of the speakers, chaired by Josie Morris MBE DL, Managing Director of Woolcool.
Before and after the event, guests will have the opportunity to browse stalls in Stafford Gatehouse's café.
Event speakers:
Josie Morris MBE DL, Managing Director of Woolcool
Dawn Jutton, Staffordshire Poet Laureate
Stephanie Woodhouse, Marketing and PR Manager, Emma Bridgewater
Tilley Bancroft, Founder, Making Trails
David Glenwright, Head of Marketing, Titanic Brewery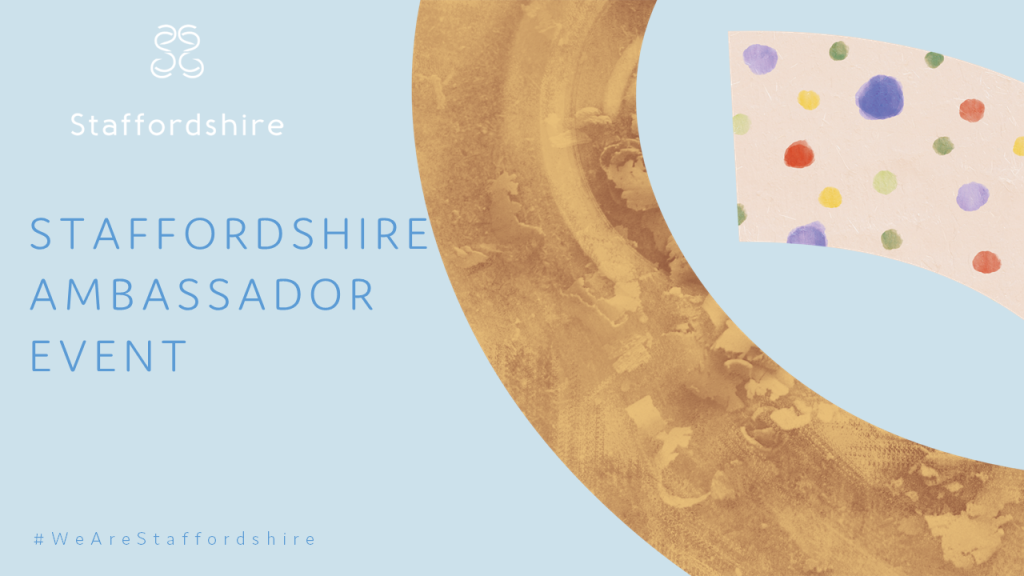 Event Details
Stafford Gatehouse Theatre
24th October 2023
1:30 pm-4:00 pm