A place to prosper
In Staffordshire we get things done; we create prosperity; we change the world. Here you'll find a positive, can-do attitude and an energy and spirit similar to your own. We think the same way, share your ambitions, and want to help you realise them. And that's what makes Staffordshire different – it's a place where you can achieve whatever you want to achieve.
A place where you can prosper.
Download our investment prospectus to learn more about the opportunities available and the support in place to help your business prosper in Staffordshire.
Download Prospectus
THE PLACE TO INVEST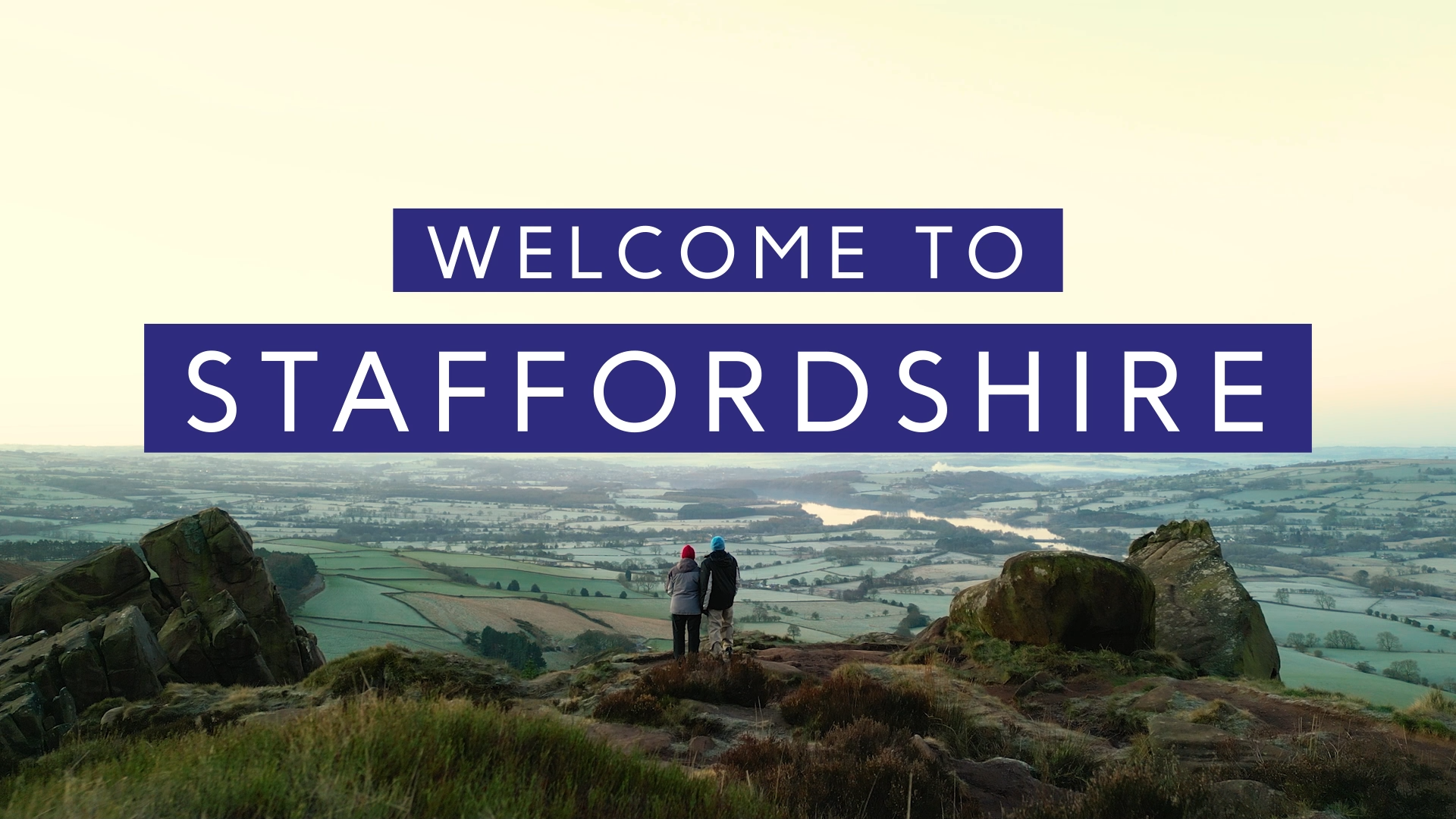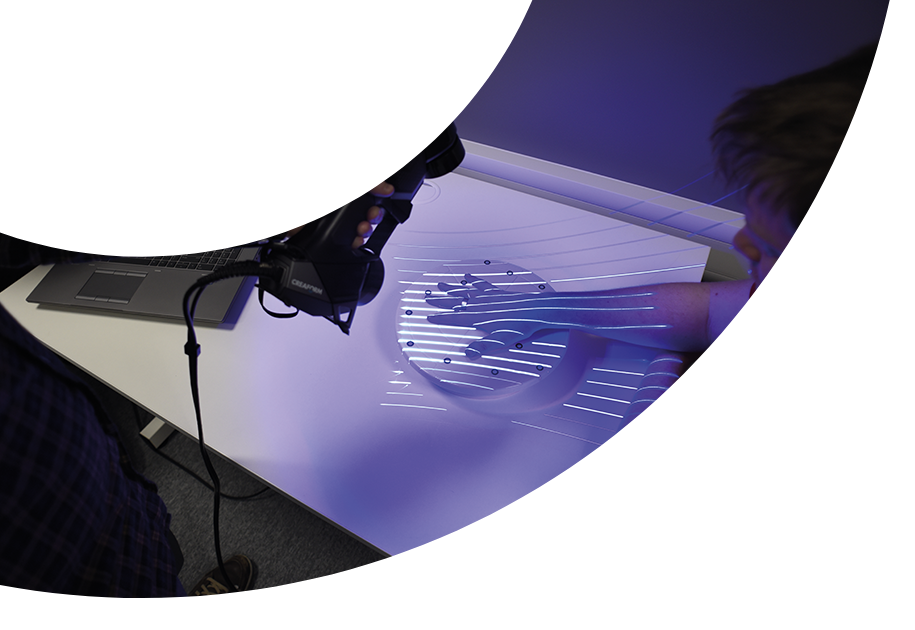 A place that shares your ambitions
These are exciting times for Staffordshire. And for any business that decides to invest here. Major regional projects and various funding sources have aligned to create perfect conditions for growth, giving businesses large and small, unprecedented opportunities to maximise what our county has to offer.
Unrivalled infrastructure developments, with HS2 Investment, plus the A50 improving connectivity
More than £130 million of planned investment for our bustling and vibrant towns from Government funding
Direct access to a future talent pool from World class universities including Keele, Staffordshire, Derby and Nottingham
A cost-effective place to live, learn and thrive, we offer potential salary savings of 11.3% against the national average
Over 500,000 acres of rural land, making Staffordshire 80% green
Staffordshire's ambition is to be a county with access to 100% Gigabit connectivity by 2030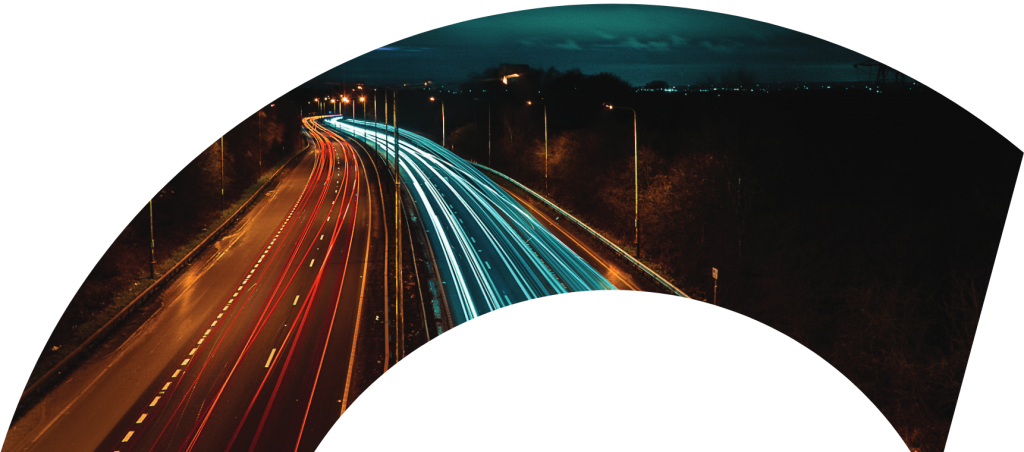 The right place for you
If you share our ambitions to grow and succeed, and you want to realise them in our green and pleasant county, we'll have just the place for you – whatever your business.
There are major projects transforming every one of our eight districts, with many more to come.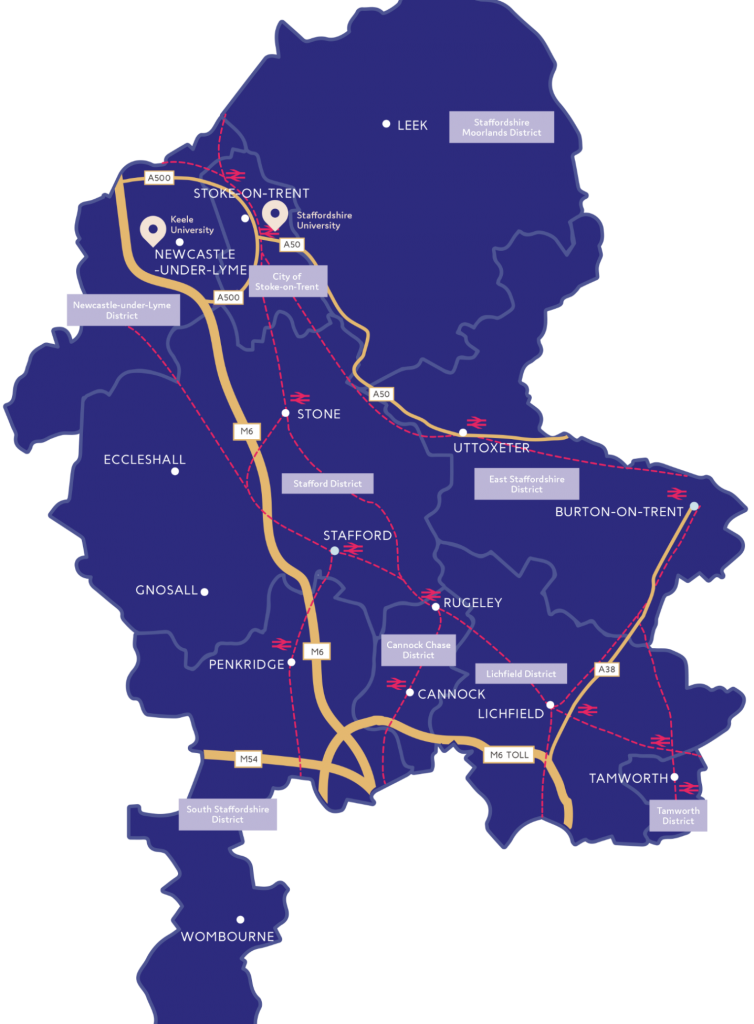 We're here to help!
Our team of inward investment experts can help you in all sorts of ways – navigating the area, finding suitable property, and providing local, on-the-ground business support.
For more details or to arrange a meeting, contact our team.