Staffordshire Ambassador Event
***Registration for this event has now closed***
Following the launch of our Staffordshire Story and placemaking identity in 2020, we have launched a series of Ambassador events to showcase exciting projects and success stories from businesses across Staffordshire. With a line-up of inspirational speakers, you'll hear about the latest developments and businesses that are shaping our great county.
In our April Staffordshire Ambassador Event, we'll be shining a spotlight on a small selection of the organisations, charities and individuals who are protecting and conserving Staffordshire's natural environment as well as celebrating those who work to benefit local communities across the county.
We'll be exploring:
How ambitious plans are moving forward for a 25-acre living memorial in Staffordshire
How Staffordshire businesses, organisations and groups can gain national recognition for their work through the King's Awards
How Staffordshire's wild places, natural landscapes and wildlife are being protected and managed
How one of the county's most successful tourist attractions balances their tourism offer with conservation
Presentations will be followed by a Q&A with all of the speakers, chaired by Mark Ellis, Lead, The National Memorial Arboretum.
Event speakers:
We Are Staffordshire
Mark Ellis, Lead, National Memorial Arboretum
His Majesty's Lord-Lieutenant of Staffordshire Mr Ian Dudson, CBE KStJ
Jeff Sim, Head of Nature Reserves and Species Recovery, Staffordshire Wildlife Trust
Steve Hopkins and Steve Atkinson, CPRE – The Countryside Charity
Carol Adams, Head of Horticulture and Biodiversity, The Trentham Estate
Guests will have the opportunity to take a guided tour of the National Memorial Arboretum Grounds before the event. Please arrive at 1:15pm ready for the tour at 1:30pm. For networking and registration, please arrive at 2pm.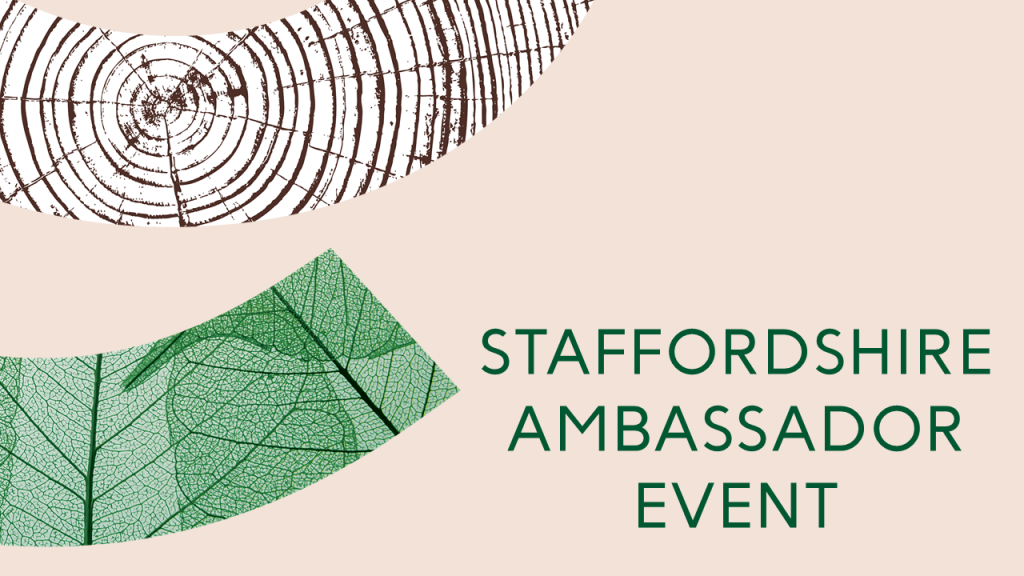 Event Details
The National Memorial Arboretum
18th April 2023
1:30 pm-4:00 pm