Award celebrations in Staffordshire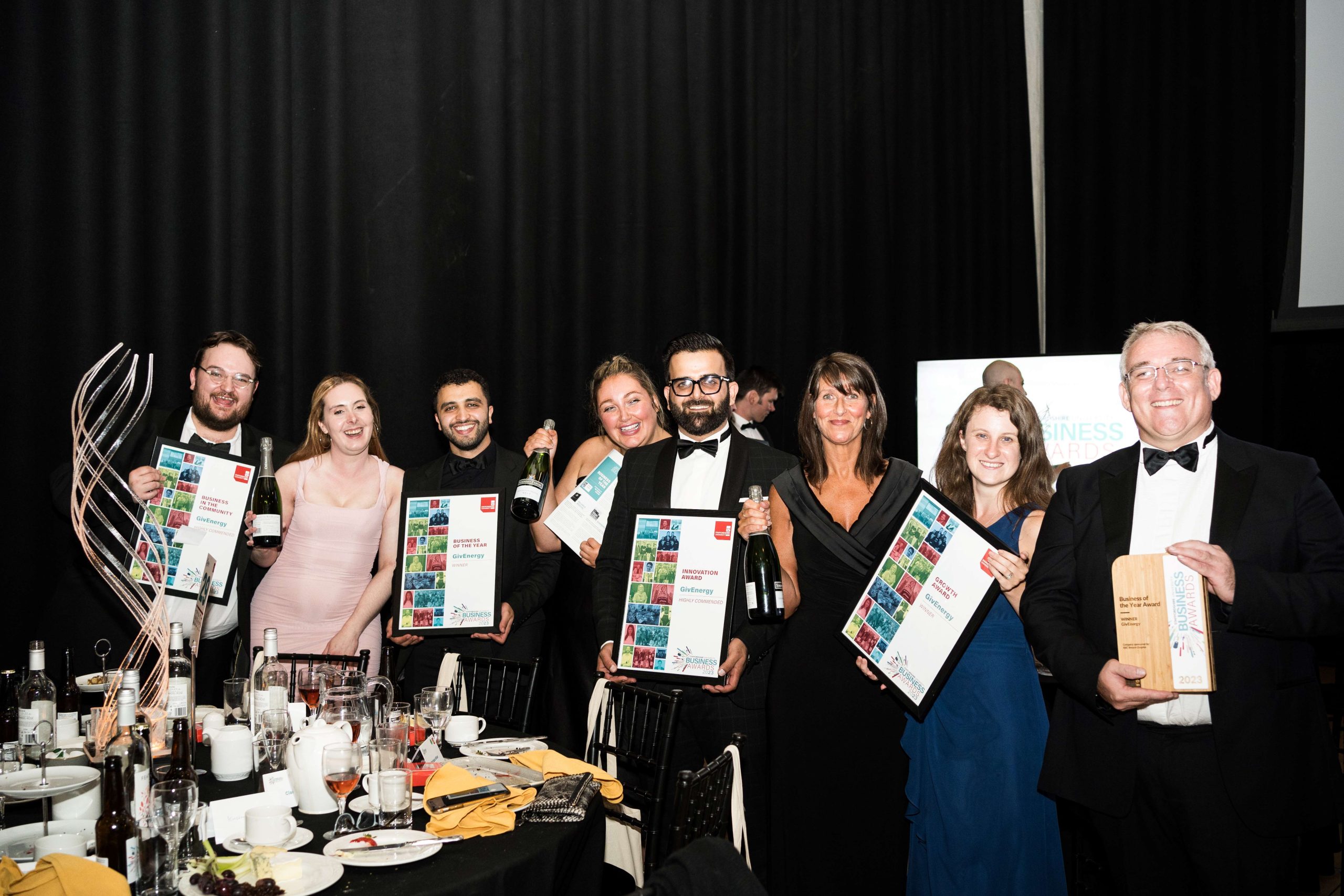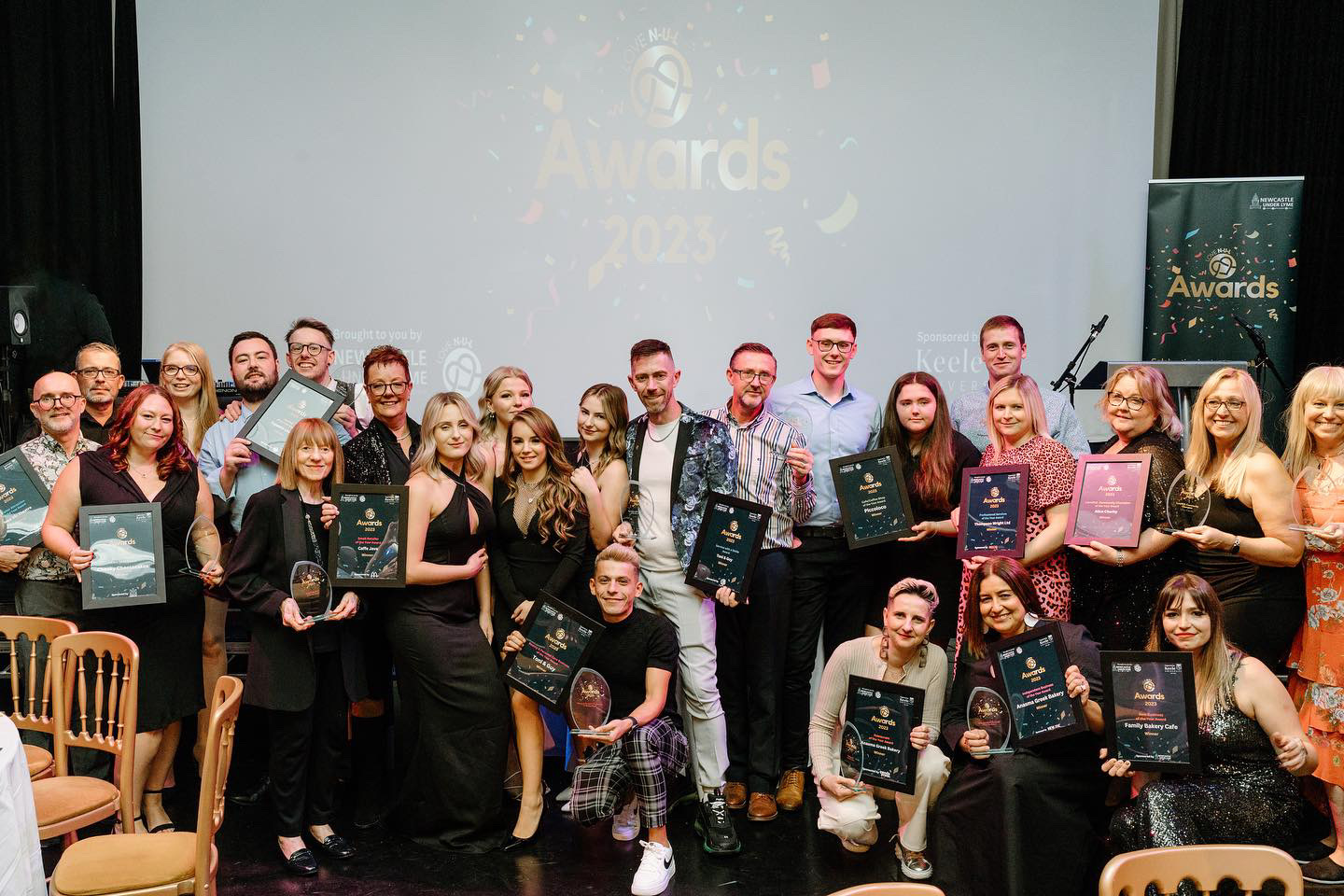 It's been a busy month for award ceremonies in Staffordshire with Staffordshire University, Newcastle-under-Lyme BID and BBC Radio Stoke all celebrating.
Following a six week public nomination and voting stages, Newcastle-under-Lyme BID announced the winners of the LoveNUL Business Awards at an awards ceremony held on Friday, 15th September, at NSCG Newcastle College.
Attended by an audience of 180, made up of shortlisted businesses, partner organisations and sponsors, the BID announced winners across 15 awards categories.
Jane Tunnicliff, a member of the Newcastle-under-Lyme Business Improvement District, said: "I was delighted to be able to host the first Love NUL Awards at the Performing Arts Centre, and it was a great opportunity to welcome and shine a light on all of the amazing businesses we have in the local area."
Businesses honoured included Family Bakery Café (New Business of the Year Award), New Vic Theatre (Visitor Attraction of the Year Award) and Caffe Java (Small Retailer of the Year Award).  
BID manager Charlotte Pearce said: "We're thrilled to have unveiled the deserving winners of the first LoveNUL Business Awards. It's been heartwarming to see a mix of well-known local businesses, fresh faces, and hidden gems amongst the victors. This celebration isn't just about honouring the winners; it's a tribute to everyone who was nominated and shown how the community – the shoppers, diners and residents of the town truly value their local business.  As a BID, the team couldn't be prouder to shine a light on their remarkable contributions."
More than 330 guests attended a black-tie dinner and awards ceremony in Staffordshire University's Catalyst building where accolades were presented in 11 categories including Business of the Year, Small Business of the Year, Entrepreneur of the Year, Growth and Innovation.
GivEnergy was one of the evening's big winners, winning both Business of the Year and the Growth Award and being highly commended for the Innovation Award and the Business in the Community Award.
Professor Martin Jones, Vice-Chancellor and Chief Executive of Staffordshire University, said: "Staging the Staffordshire University Business Awards reinforces our commitment to being a Civic University and a Catalyst for change not only for our own students but for the communities within which we are based.
"Our aim was to recognise and reward the skill, creativity and endeavour of the business community in Staffordshire. The awards campaign shone a light on the wealth-creators, the entrepreneurs and the innovators and it was a pleasure to see so many of them recognised.
"The awards evening was a #proudtobestaffs celebration of world-class talent and the culmination of an awards campaign which attracted an incredible number of entries that told stories about exciting new products and services and the stand-out individuals and companies behind them.
"I'd like to thank our generous sponsors and our extremely diligent and hard-working judges and of course congratulate all of the winners."
Martin Tideswell, the Director of Communities and Commercial Engagement at Staffordshire University, added: "Our Awards campaign 2023 began back in January when our first nominations were received.
"We have since have published more than 130 nomination articles on our bespoke website and shared these across our social media channels daily.
"These articles – for which every nominee is interviewed – are just one of the elements which make the Staffordshire University's Business Awards unique.
"Our campaign also seeks to enrich and expand Staffordshire University's already strong connections with employers and business leaders – while underlining our status as a Civic university which aims to champion the communities we serve.
"The Staffordshire University Business Awards is a genuine collaboration which could not happen without the support of our sponsors and supporters who have been instrumental in our campaign and helped to shape our celebration."
Read more about the Staffordshire University Business Awards 2023.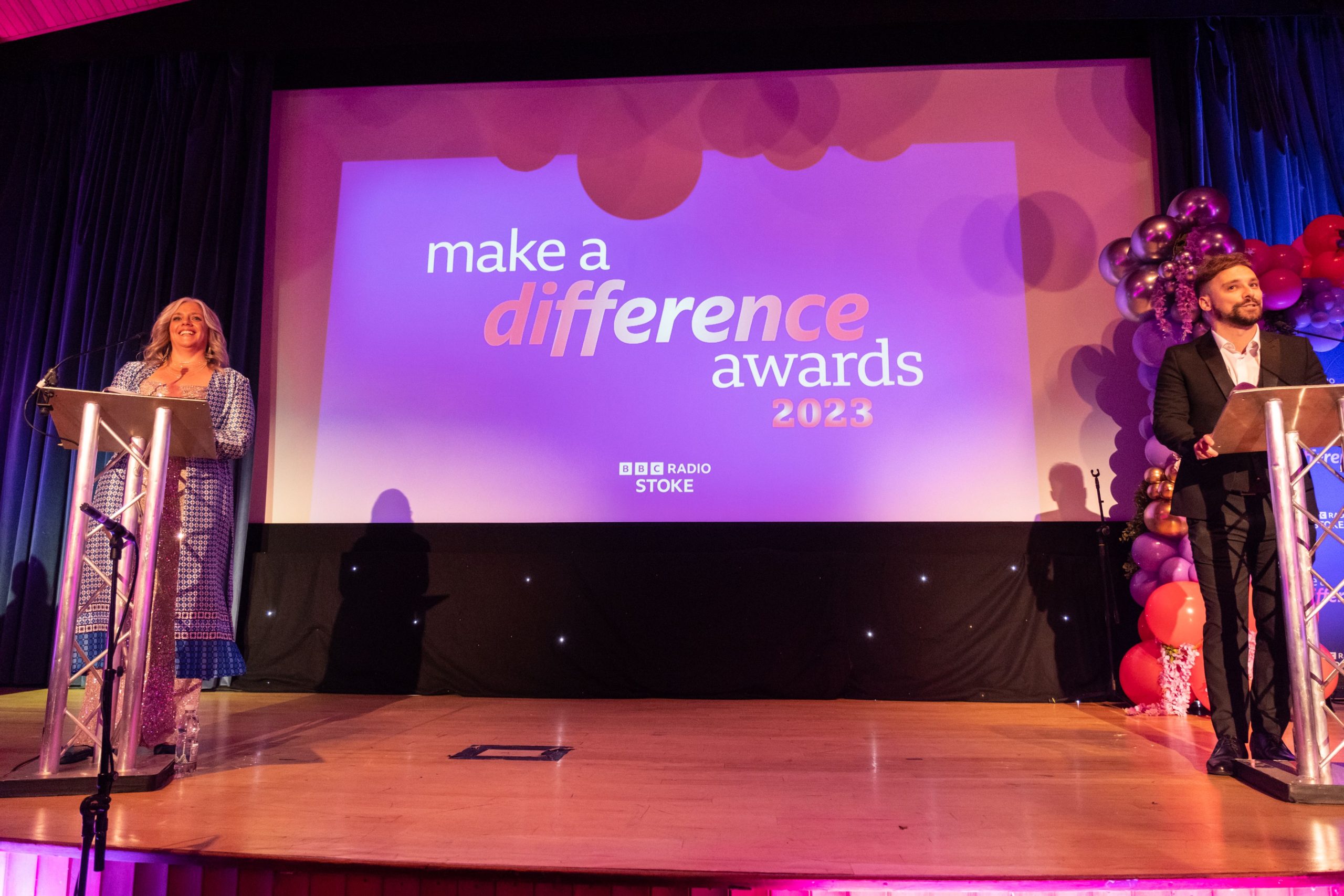 BBC Radio Stoke held their annual Make a Difference Awards, celebrating the good work people are doing in and across Staffordshire's local communities.