Better World Festival 2021 welcomes Artisan Market as part of its packed programme
A new artisan market event is gearing up to launch in Stoke-on-Trent City Centre.
Stoke-on-Trent City Centre BID, supported by Genr8, will host its Artisan Market at Smithfield in August, as part of Better World Festival, a free, 3-day, family-friendly festival taking place in the city centre from Friday 6 August – Sunday 8 August.
Daily, from 10am until 5pm, around seventy traders will take over the area near the recently opened Hilton Garden Inn and the Clayworks Apartments, to showcase and sell their unique products.
People are invited to peruse the many stalls selling products from jewellery, art, toiletries and toys, to beer, doughnuts, dog treats and clothing, and to grab gifts for loved ones, safe in the knowledge that all items are ethically sourced and created, whilst supporting small businesses.
Aligning with the ethos of the wider Better World Festival, all traders will be 'green and their products handmade, sustainable, vegan, local or ethically sourced. In addition their packaging will be free of single use plastics and biodegradable which is much better for the planet.
It is hoped the market will become a monthly fixture in the city as it emerges from the pandemic – with the event set to take place on the last Sunday of every month.
Richard Buxton, Stoke-on-Trent City Centre BID Manager, said: "Artisan Markets are only growing in popularity and are often a sign of a prosperous and thriving area.
"In addition, we have lots of talented crafts people in the city and the county, and the BID wants to give them a platform to showcase their work and for people to support small businesses.

"We think that Better World Festival is the ideal place to launch our Artisan Market as ethical consumerism plays a huge part in the journey to a better world, and we want to celebrate that, in the midst of everything else we have planned for our 3-day family friendly event like workshops, activities, world music and inspirational speakers."
Joy Reynolds, the lady behind Love From Joy x, is just one of the over 70 traders who will be selling their goods at Better World Festival's Artisan Market.
"I'm so excited that Love from Joy x is taking part in the BID's Better World Festival Artisan Market. We've been busy creating upcycled accessories from pre-loved silk ties as well as our beautiful Scottish tweed fabric range, ensuring that no piece of material needlessly ends up in landfill."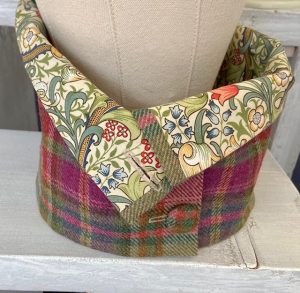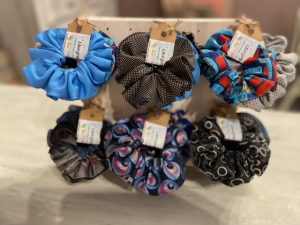 Whilst the Artisan Market is going to showcase the best of local, handmade, sustainable, and green products, it is just one of many areas of Better World Festival, each one with an aim to inspire sustainable choices.
Better World Festival, sponsored by Stoke-on-Trent City Council and LILA Connect, will bring together speakers, activists, pioneers, charities, community groups and everyone with an interest in creating positive change in this weekend event which will see an extensive line-up spanning world music, workshops, group exercise classes, panel discussions, meditation sessions, family activities and so much more, designed to inspire new ways of thinking.
With three music stages including a World Music Stage boasting acts from Seychelles, The Dominican Republic, Spain, Russia and The Ivory Coast; a Kidzone for young families to learn new skills and crafts; Speakers' Square where attendees are invited to take time to listen and reflect with a programme packed full of talks about many of the world's issues, and how we can fight back collectively for the good of our future; a Health & Mindfulness Retreat with workshops and activities to boost wellbeing; an Outdoor Food Village with cuisines from all over the globe and alcoholic and non-alcoholic beverages; a Chill-Out Retreat; and much more, guests are bound to take something away from this special festival and be inspired.
Joel Chandler, Development Manager at Genr8, who are sponsoring the Artisan Market area of Better World Festival, said:
"As we slowly start to emerge from lockdown, we're looking forward to being able to provide the local community with something to look forward to

"Our region is home to so many fantastic craftspeople and food and beverage operators, and we're really proud to be able to provide them with a platform and throw our support behind them.

"We are proud to be supporting Stoke-on-Trent City Centre BID's Better World Festival, which will serve to help support the recovery of the city centre following the pandemic."
There is limited space available for traders who wish to have a stall during the event. Anyone wishing to apply should fill in this form.