Staffordshire Ambassador of the Year shortlist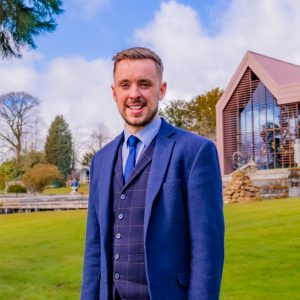 This year we are delighted to be partnering with Staffordshire Chambers of Commerce for their 2023 Business Awards as we once again host our own category: 'Staffordshire Ambassador of the Year', with the winner to be chosen by you, our businesses and supporters!
Five passionate Staffordshire Ambassadors have been shortlisted from the 170+ strong Ambassador Network in recognition of their ongoing passion, commitment and dedication to promoting Staffordshire both inside the county and beyond our borders – helping We Are Staffordshire to raise the profile of the county and really put our county on the map!
Meet our shortlist – Josh Chadwick
Josh is the General Manager at the Tawny, a luxury deconstructed hotel in the Staffordshire Moorlands, which opened in 2021. Josh is a 2022 Acorn Award winner – this celebrates 30 of the hospitality industry's most talented stars aged under 30. The Tawny celebrates its location in the Staffordshire Moorlands and was recently voted in the Top 50 of Boutique Hotels in the UK and the Times/Sunday Times Best Places to Stay 2023.
Josh is a passionate Staffordshire Ambassador who always says 'yes' to any request we throw his way! Josh was one of the first speakers to present at our Ambassador Events, way back in spring 2021, and later supported us in attending the Midlands Together Tourism roundtable in Birmingham, flying the flag for Staffordshire hospitality, as well as providing tours and accommodation to showcase Staffordshire to key national and international stakeholders.
Josh is committed to supporting the work of We Are Staffordshire, regularly working with our team to support our social media campaigns and projects and goes out of his way to accommodate us, most recently supporting our request for filming at different locations at the Tawny. No request is ever too much trouble for Josh and his team.