Staffordshire Ambassador of the Year shortlist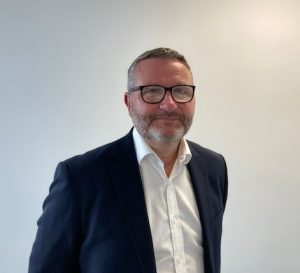 This year we are delighted to be partnering with Staffordshire Chambers of Commerce for their 2023 Business Awards as we once again host our own category: 'Staffordshire Ambassador of the Year', with the winner to be chosen by you, our businesses and supporters!
Five passionate Staffordshire Ambassadors have been shortlisted from the 170+ strong Ambassador Network in recognition of their ongoing passion, commitment and dedication to promoting Staffordshire both inside the county and beyond our borders – helping We Are Staffordshire to raise the profile of the county and really put our county on the map!
Meet our shortlist – Simon McEneny
Simon is the Executive Director for Commercial Development and Economic Growth and Newcastle-under-Lyme Borough Council. Through our commitment to working closely with our district and borough partners, Simon has been a shining example of collaboration, teamwork and partnership. Simon attended the UKREiiF annual event in 2022 with We Are Staffordshire and our inward investment service, supporting us in putting Staffordshire on the map. Simon was also a key supporter in our bid for 'Place Brand of the Year' at the CNP Awards, submitting a video testimonial for our nomination application.
Latterly, we have enjoyed working alongside Simon's team to support Newcastle-under-Lyme's 850th anniversary celebrations. Simon is true testament to the strength of county and borough partnerships that put our towns – and the wider county – on the map.