Staffordshire Ambassador of the Year shortlist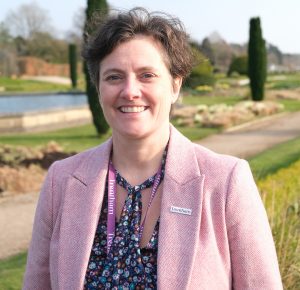 This year we are delighted to be partnering with Staffordshire Chambers of Commerce for their 2023 Business Awards as we once again host our own category: 'Staffordshire Ambassador of the Year', with the winner to be chosen by you, our businesses and supporters!
Five passionate Staffordshire Ambassadors have been shortlisted from the 170+ strong Ambassador Network in recognition of their ongoing passion, commitment and dedication to promoting Staffordshire both inside the county and beyond our borders – helping We Are Staffordshire to raise the profile of the county and really put our county on the map!
Meet our shortlist – Claire Twaites
Claire is the Commercial Director at the Trentham Estate, a nationally valued Staffordshire attraction with 725 acres of spectacular natural beauty and home to award-winning Gardens, ancient woodland, an outdoor shopping village and live events.
We Are Staffordshire have worked with Claire on a number of occasions, promoting Staffordshire at events large and small. Claire and her team joined us at the House of Commons in April 2022, participating in a key roundtable looking at the recovery of the tourism sector in Staffordshire and promoting Trentham at our marketplace event.
More recently, Claire's team has supported a number of our campaigns such as our recent Christmas campaign and now our 'Place to Thrive', quality of life campaign, including supporting filming and photography on the estate. Trentham will be featured at our next Ambassador event, once again reinforcing our strong partnership, and Claire's willingness to work with us on whatever new or wacky idea we come up with!